About
Hi, my name is Brett Saggs and I am a qualified personal trainer based out of Maldon, Essex. From a young age, I have had a passion for sports and fitness. I have specialised and trained in a variety of sports, such as football, athletics, boxing and MMA. I have been fortunate enough to train under many experienced trainers who have passed on to me a wealth of knowledge and understanding in their field.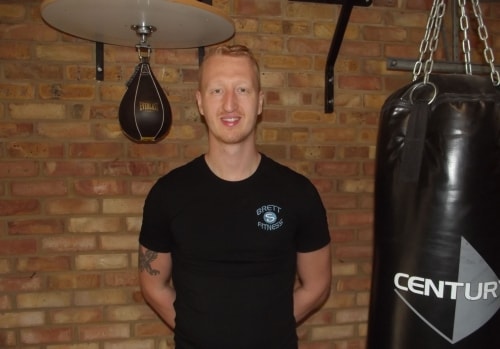 My biggest sporting passion has been boxing which I have been involved in since I was thirteen years old. I was first introduced to boxing at an amateur level before taking a few years off and then returning as an adult to box at a semi-pro and then onto a professional level where I was able to remain unbeaten.
A lot of my training methods and techniques have stemmed from the type of training I participate in myself and I also experiment with my own training a lot, to enable me to keep learning and gain experience. I most definitely practice what I preach so I understand what challenges my clients go through to attain their goals. I have lots of experience, with weight loss getting myself into single digit body fat before fights, and with gaining muscle, having put almost 3 stone on since I stopped boxing whilst remaining lean.
I thrive on passing my skill base on to others and I love to help people. Whether you are looking to lose weight, tone up, gain muscle, or improve your overall fitness level, I can tailor a programme that gives you the best possible chance of achieving your personal goals with fun and varied workouts.
Qualifications
Lifetime: Level 3 personal trainer
Lifetime: Level 2 fitness instructor
Boxercise Instructor Award
Kids Boxercise Instructor
AQA Advanced Level Physical Education
DBS checked
Lifetime circuits and bootcamp instructor